Product Pathway Partnership
BioInteractions have utilised over 30 years of experience to combine their state-of-the-art materials with customer focused services to streamline the development and regulatory process for new innovations. The combination of our innovative multi-action coatings with a customer focused Product Pathway Partnership (PPP) provides access to a complete all-in-one, coating partner to support your growth and development.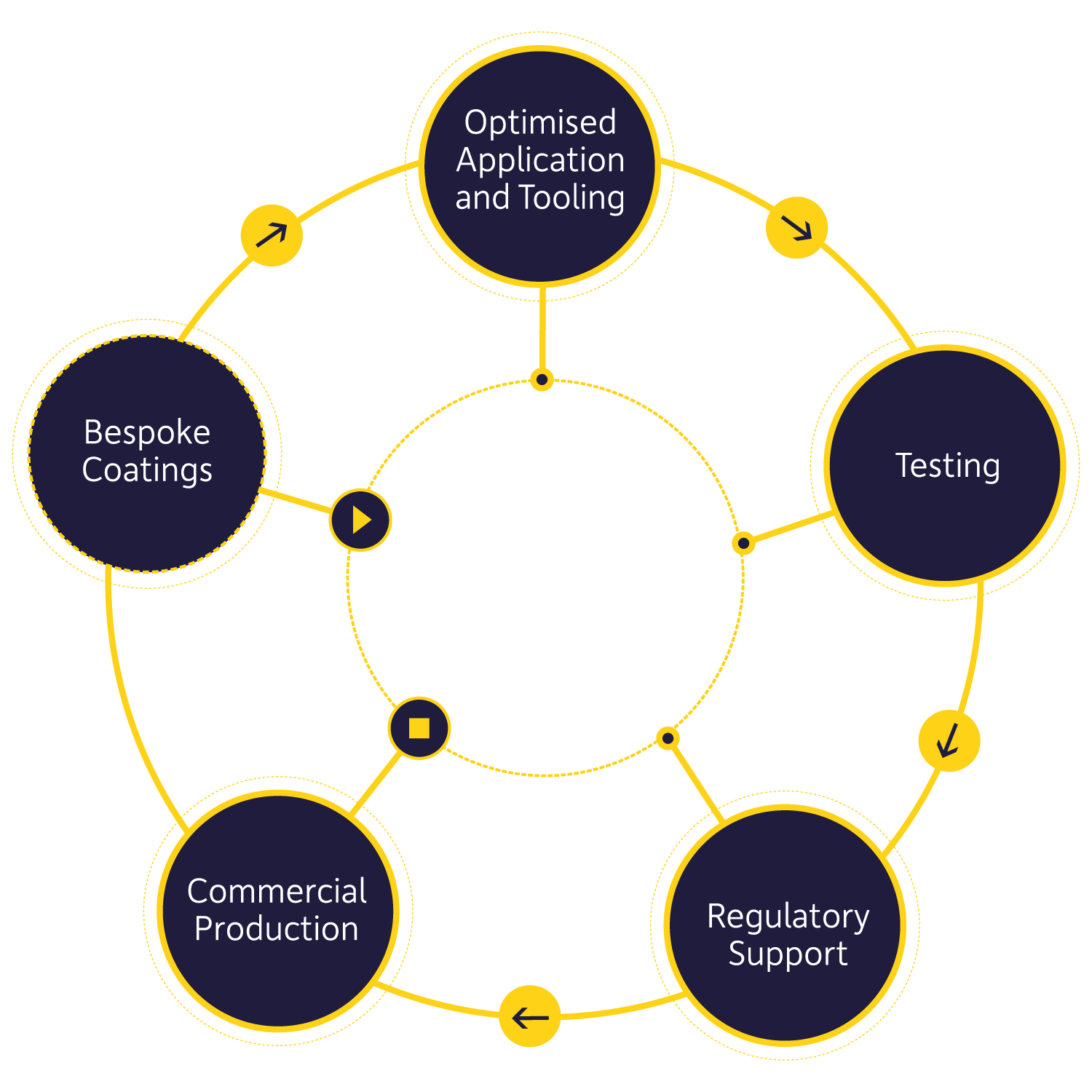 The PPP service includes a tailored application process for each device, including the tooling for your application process, coating performance tests, regulatory support, and our in-house coating services. This begins with a tailored application process for each specific product to improve stability and performance of the coating. An optimised application process ensures a variety of shapes, materials and surfaces gain value from our multi-action coatings. We continue with our support by providing tooling for the necessary application process required by the specific application needs. The PPP progresses with our in-house testing services, provided to measure the performance of the devices treated with our multi-action coatings. The testing helps to improve our partners' understanding of their coated device to progress through the development of the device efficiently. Once complete, the PPP utilises our expertise and the necessary data to support the regulatory submission process with you. Finally, we complete our services with commercial assembly and coating services to supply your coated device directly to users as quickly as possible.
We are further able to extend our expertise to develop a bespoke coating technology suitable for your specific requirements. Due to the broad nature of the biocompatible materials developed by BioInteractions, we are able to utilise this expertise and understanding to develop a specific solution which is focussed on your clinical challenge. This bespoke option ensures you are able to apply the optimal solution to your medical device and provide an innovative and effective solution for the patients.